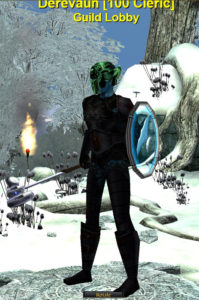 It has been a while since I posted on the progress of Derevaun.  Have been playing most weekends but slow going at Gnome Mountains, it is time to move on.  Derevaun is now Level 109, he is about 10% into level.  I have all his level 110 gear and pushing hard to get there.
Please see his stats page to follow his progress.
Hopefully this weekend we will move onto Crystal Caverns to kill spiders which con Yellow and Red to Derevaun, this should speed up leveling.